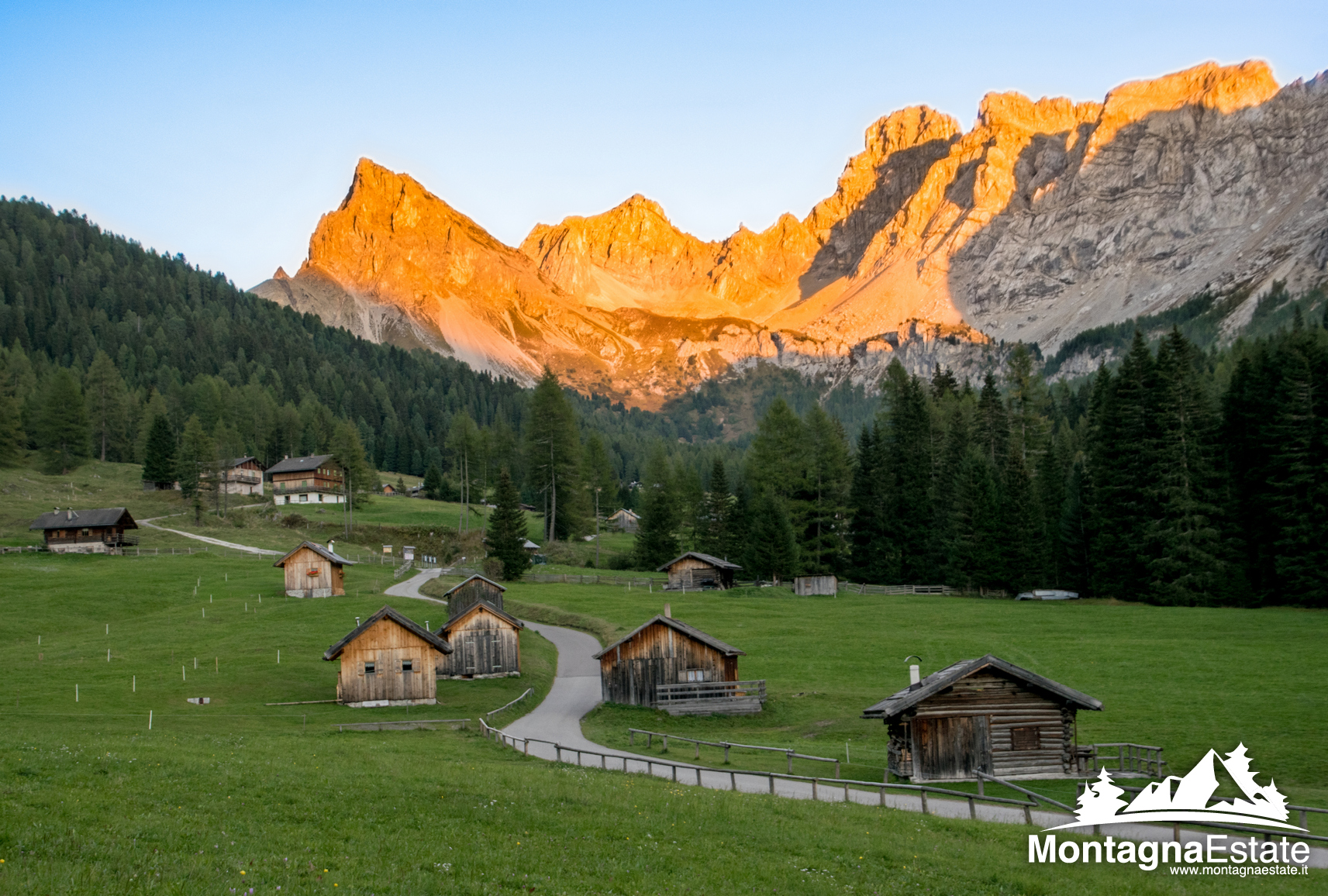 Val San Nicolò is a side valley that develops from Pozza di Fassa (Val di Fassa) and is one of the most fascinating destinations of the The Dolomites Trentino.
Like all minor valleys it ends under the high peaks offering a stupendous landscape where the green grass of the meadows contrasts with the rock of the Dolomites, here and furrowed by the snow-laden gullies.
A real postcard landscape that in Val San Nicolò is enriched by a stream that springs from a magnificent waterfall and many small wooden huts still well preserved.
Closed to traffic
To preserve this corner of paradise from mass tourism and above all from smog from cars, the municipal administration has decided to close the entire road that leads from the pool to Val San Nicolò to traffic.
Now to happen to this enchanting corner of paradise it is necessary to buy the ticket for the shuttle buses that punctually bring tourists from the parking lot in Pozza to the beginning of Val San Nicolò. Alternatively, those who are not afraid of struggling can decide to leave from the built-up area of ​​the pool and walk up along the same route taken by the shuttle buses.
Discover the best offers to spend an unforgettable summer holiday in the Dolomites of Val Gardena, with holiday packages at advantageous prices in hotels and apartments in Ortisei, Santa Cristina and Selva di Val Gardena
However, the excursion on foot from the village has its own charm as even the access road to the val san nicolò offers magnificent landscapes made of green woods and streams that cross them between wooden bridges and some green lawns. Halfway there is also a small refuge where you can stop and a pretty church.
Find Summer Offers
The best offers in the mountains in summer, in hotels, bed and breakfasts or holiday apartments