What are the best French mountain resorts?
Find Summer Offers
The best offers in the mountains in summer, in hotels, bed and breakfasts or holiday apartments
Insulated 2000
French town very close to the Italian border, it is the destination of many cycling and motorcycle enthusiasts.
Isola 2000 is a destination suitable for all budgets and easy to reach from Italy
Megève
Megève is a French Alpine resort of 3500 inhabitants, about 2 hours from the city of Lyon, located in the Haute-Savoie department, in the Auvergne-Rhône-Alpes region, stands on a hill that separates the Arbon and Arly rivers and is nestled between the mountain ranges of Christomet, Mont d'Arbois, Rochebrune and Jaillet. With [...]
Tignes
It is one of the favorite summer mountain destinations for young people from all over Europe for its numerous sports and entertainment in the evening. In Tignes you can also ski in the early summer months and you can have fun on the waters of its splendid lake.
Les Menuires
Les Menuires, a village located in the French Alps, is a renowned ski resort which in summer is rediscovered in a new guise much appreciated by those who love the mountain atmosphere and unspoiled nature. This exclusive resort is located in the Belleville valley of Les Trois Vallées between Saint-Martin-de-Belleville and Val Thorens in the Savoie department in France. [...]
Grand Massif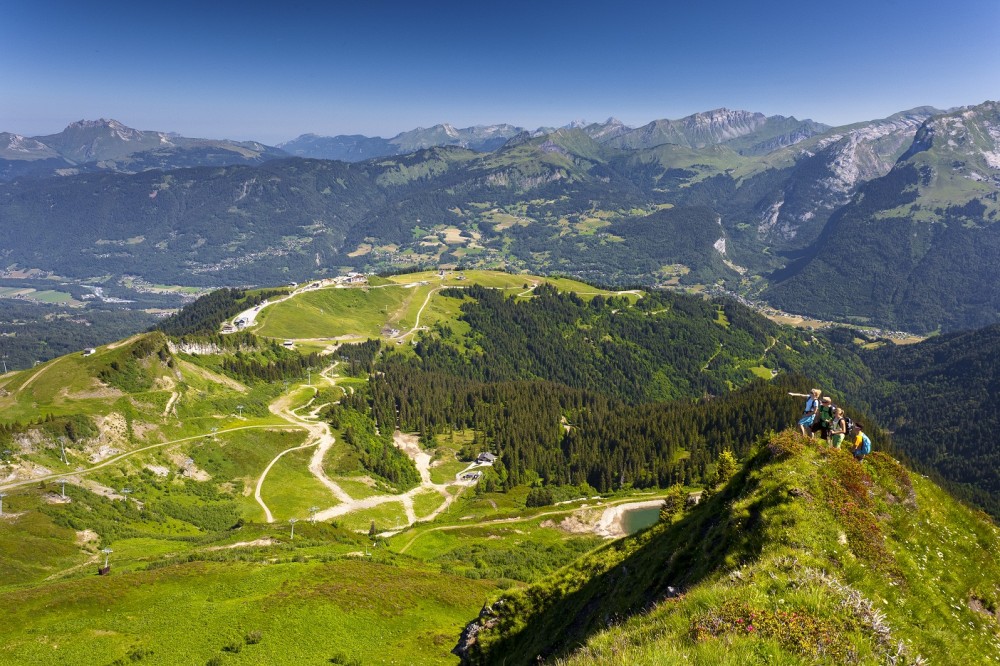 Halfway between Geneva and Chamonix is ​​the Grand Massif made up of four highly scenic traditional villages located in the Giffre valley. Specifically, these are Samoens, Sixt Fer à Cheval, Morillon and Les Carroz. Description of the Grand Massif Together these locations offer a myriad of treasures to be discovered by the botanical gardens of […]
Val d'Allos
In the heart of the southern Alpine massif, the Val d'Allos rises, at the foot of the hill of the same name; this valley can be considered as the gateway to the splendid Mercantour National Park and is the place where two of the most important ski resorts in the Alps are located: Seignus and Foux d'Allos. However, this must not do [...]